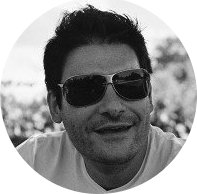 I am a self-employed analysis and data organization professional, mainly working in Java, with ten plus years of experience and success in different working environments. I have experience in building both back-end (organizing and creating databases) and front-end (creating CRUD interfaces on and off the web) data flow. Previously, I have worked on projects based on Oracle, Informix, Sybase, Firebird, Interbase, Mysql and Postgresql databases, both in private companies and the public sector. I am a career freelancer aside from a short period in which I worked for Zucchetti Centro Sistemi S.p.a.
As a freelancer, Iíve had the opportunity to work with the European Unionís Joint Research Center (JRC). During this period, I worked on a real-time data analysis project, the organization and evaluation of data, back-end and front-end projects for sensitive material accounting, and proof of concepts. More recently I have worked with Elsag Datamat, and Readytec
I am currently working at the Institute for Environment and Sustainability at JRC; my role involves code review, quality assurance, and the implementation of new Java software requirements.
For more detailed information, please have a look at my profile on linkedin My pgp/gpg public key